Chris Grant Racing has trained 300 winners for our first class owners.
For a small Northern yard Chris and his Team have been privileged to train 2 Grade 2 Winners.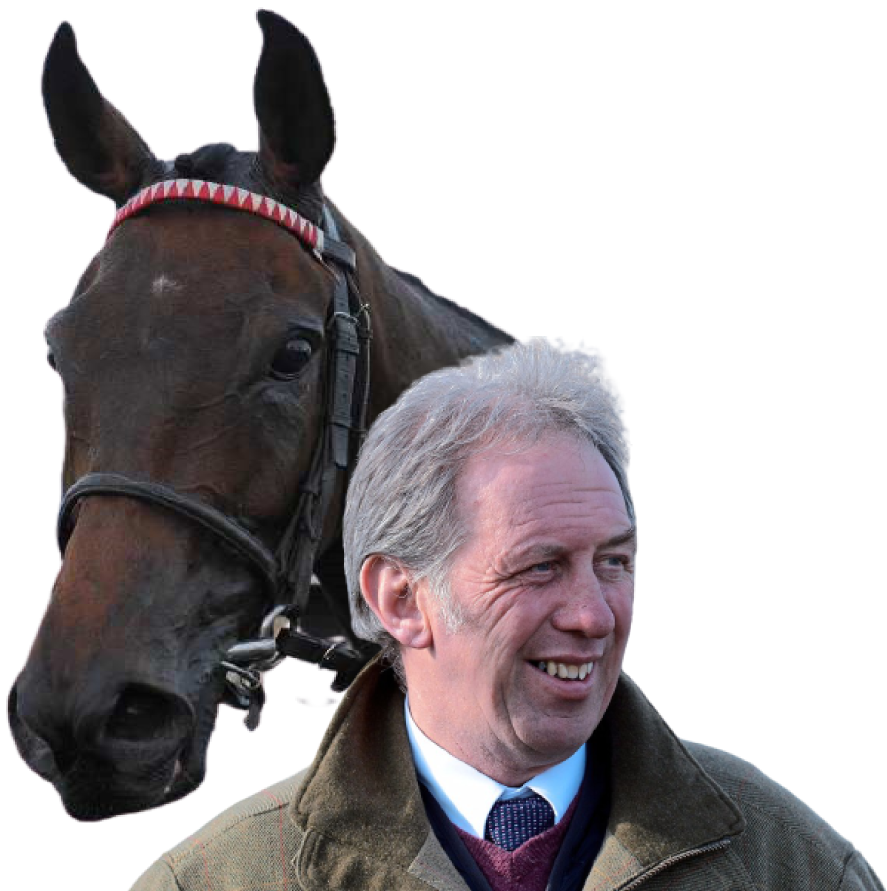 We love supporting the local Northern race courses but are happy to travel to the Southern tracks in search of Winners.
Chris Grant Racing – The Winning Horses up to now are!!
11 wins – Jacks Last Hope.
10 wins – Master Wood.
7 wins – Donna's Diamond.
6 wins – Kierchem, Sikander A Azam, Hunting Slane, Mardood, Jeu De Roseau.
5 wins – Reverse Charge, Baron Monty, Leartes, Star Player, Notonebuttwo, ACDC, Theatre Legend.
4 wins – Bobby Grant, Minster Shadow, Double Vodka, Theatre Belle, Ngong Hill, Dark Glazier, Cross of Lorraine, Micro Mission, Strong Team.
3 wins – Roi De La Chasse, Cruise Leader, Briar's Mist, Lazy Darren, Tom's Toybox, Dancing Dik, Emirate Isle, Mister Pete, Bob Will, Lucematic, Tears From Heaven, Alpha One, Rock Relief, Overyou, Muwalla, William Money, Beau Dandy, Kalaniti, Theatre Act, Hey Bob, Red Reminder, Fiadh.
2 wins – Fern Leader, My Man in Dundalk, The Mickletonian, Breath of Scandle, Micklow Minster, Choir Belle, One More, Property Zone, Tagar, Roobihoo, Sachsenwalzer, Gamma Velorum, Barton Grey, Flaygrey, Saddlers Deal, Sendali, Milano Supremo, Lutin Du Moulin, Ulysses Collonges, Generous Chief, Mister Kit, Vanilla Run, Drums of War, Broadway Belle, Darius Des Sources, Six One Nine.
1 win – Brave Edwin, Hallow Suspicion, Up The Clarets, Angel Dust, Columbus, Prince Pyramus, Bold Classic, Micklow Magic, Early Dawn, Sea Mark, Washington Pink, Decoded, Red Hustler, Beckley, Web Master, Penteli, Fiery Peace, Kalou, Third Empire, Tagar, Over To Joe, Troys Run, Charles Street, Emerald Destiny, Tension Point, Doris's Gift, Ravarti, Bradock Island, Rusty Red, Desert Destiny, Aggrivation, Lucky Score, Patterning, Dice, Pheonix Lady, Soul Bid, Captain Nash, Montoya's Sun, Astriod Belt, Overquest, Nine Stories, Molaise Lad, Red Eyes, Aficionado, Tough Trade, Papillon Parc, Local Present, Ride The Range, Allycat, Thatildee, Beaumont's Party, Blunder Buss, Expresstime, Franks Fancy, Red Ochre, Ballingtogher Boy.
Before becoming a trainer Chris rode as a National Hunt Jockey, riding nearly 800 winners during a long and successful career. Ever since school age Chris had his sights firmly set on becoming a jockey, by the time he was a teenager he had developed a 'special agreement' with his head teacher which allowed him to go hunting one day a week, on the basis it would do him more good than sitting in the classroom.
On turning 15 Chris left school to work for Denys Smith the yard where he would then work for fifteen years:
All through his career Chris admits he struggled with his weight, when asked his slimming secret he answered "starvation and lack of social life". But the sacrifices were rewarded when Chris worked his way up to become Denys Smith's stable jockey.
Chris's first winner came in a lads race over hurdles at Hexham on a horse called 'Trim Lawns'. Ironically this was not for Denys but for Howard Johnson's father.
Chris was establishing himself as the leading jockey in the North. He later moved to the leading Northern jumps trainer of the time, Arthur Stephenson as stable jockey which gave him the opportunity for more winning rides.
Relive the fastest Grand National Ever (Before the Jumps were modified) When Chris rode Durham Edition to be 2nd.
Chris famously developed a love hate relationship with the infamous Aintree course and become known as the nearly man in the Aintree Grand National, just missing out on the prestigious win and settling for second three times in thirteen starts.
His first runner up in 1986 saw him ride the outsider Young Driver to a surprise second behind West Tip. Two years later the Stephenson trained Durham Edition was to miss out twice, first to Rhyme 'N' Reason then again in 1990 to Mr Frisk.
The year of Mr Frisk's win still holds the course record for the fastest ever National.
Chris showed his prowess over the Aintree fences when gaining more second place finishes – twice on Southern Minstrel, in the Beecher Chase and in the John Hughes and on Villierstown, Fortina's Express and Captain Mor.
He partnered Harry Hastings to Cheltenham Festival victory and was placed in two Gold Cups. He was second on Cybrandian in 1987 the year of the snow delayed race and third on Sunset Cristo in 1982.
Two of the best horses Chris rode were Arthur Stephenson's Blazing Walker and Denys Smith The Grey Bomber. Chris rode Arthur Stephenson's impressive Blazing Walker to victory on 13 occasions beating some of the top 2 mile chasers of the time at Aintree, Ascot and Sandown. Also winning on Denys Smith's ill fated The Grey Bomber who was devastinlgly electrocuted in a freak accident at home before his full potential was reached.

Chris won the Scottish National on Killone Abbey for Arthur Stephenson.
Chris was second and third in the jump jockeys championship and top northern jockey for most his career.
Whether jockey or trainer, Chris clearly has a passion for racing and horses. With help from his wife, Sue, team of staff and owners he is continuing to recreate the level of success as a trainer that he found as a jockey.