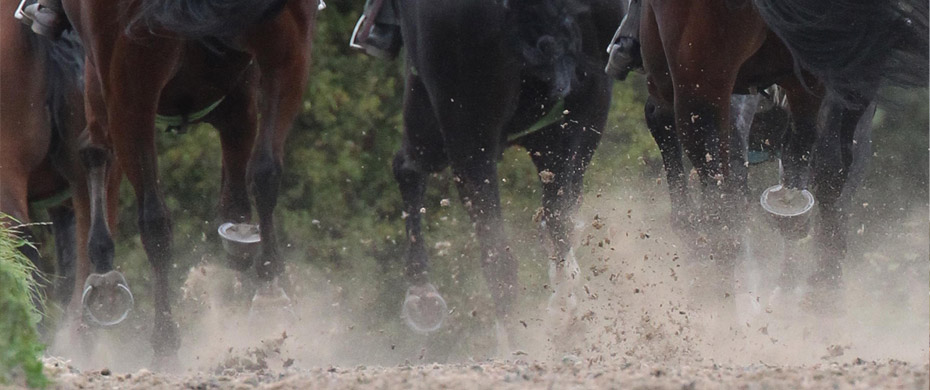 Facilities
Here at Low Burntoft we are constantly updating the facilities to get the best from our horses

The Stables
All the stables have open top doors so the horses can look out over the local countryside. They are spacious, well ventilated & have rubber floors for extra safety. Ensuring the horses are happy and comfortable in their own homes.
 
The Gallop
This is undoubtedly the greatest asset. It is a two mile oval sand, rubber & fibre gallop. The two sides having different gradients one steeper than the other so we can vary the work to suit individual horses training requirements. As well as slow stamina work, the gallop can be accessed at the 4 furlong point for interval training so all options can be catered for. There is also a grass gallop so the horses can be trained on both surfaces.

equinITy Intelligent Training
We are now using the equinITy heart rate monitors and GPS speed measurement equipment. This is a small device that is placed in the specially designed girth during exercise. It gives us accurate readings of speed, distance and heart rate and also importantly the recovery time after the horse has finished its work. We are then able to build up a profile of what is normal for each horse any abnormal readings then alert us to a problem that may not have been detected as quickly. This makes us better equipped to evaluate the fitness and well being of each horse. Please visit www.fineequinity.com for more information.

Sand Ring
This is where we teach the young horse to jump and provide additional training to the older horses, we have a variety of poles, barrels and an easyfix schooling hurdle that is jumped both ways.


Jumping Lane
The all-weather jumping lane is a great help to us as we can school whatever the weather is like, over barrels, rubber hurdles & brush hurdles.

Schooling Fences
The schooling fences are on grass and are used regularly to refresh the horses jumping technique.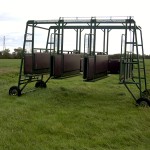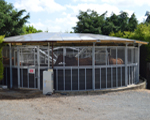 The Horse Walker/Stalls
The horse walker is ideal for warming horses up before exercise or cooling down after exercise.
The three bay stalls are invaluable for teaching the horses to go through the stalls in there own surroundings so when they get to the races they are happy and confident.

Hacking
We are lucky to have plenty of Roads & Tracks through the Farm so we never have to go on Public Roads making life safer for all concerned.


Wash Down Area
This is where the horses are washed off after they have been worked and can enjoy a refreshing drink!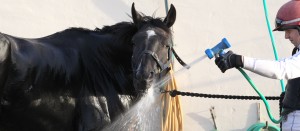 Turnout Paddocks
We like to get the horses out in the Paddocks as much as the weather allows us while the horses are in training. The fields are divided into individual small paddocks so as to avoid kicks etc but the horses are still close enough to each other so they can chill and enjoy time out together.


Transport
We have a two stall horsebox for transporting our horses. When numbers exceed this we use C & C Horse Transport www.candchorsetransport.com to take our horses to their destinations.